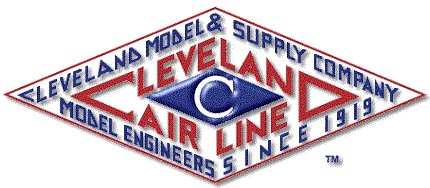 COPYRIGHT 1998 - 2016 CLEVELAND MODEL & SUPPLY CO., INC.
Privacy and Security Practices
Purveryors of fine Quality Model Airplane Plans
October 20

1911
The Wright Brother's first Army aircraft is donated to the Smithsonian Institution.

1956
First flight of the Bell Model XH-40, which later became the UH-1, "Huey".

1956
Bell Helicopter founder Lawrence Bell passed away in Niagara Falls, NY, U. S. A.